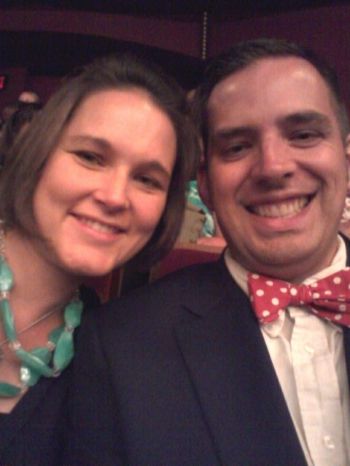 My name is Jonathan. I am a third grade teacher in Loudoun County, VA, but I currently live in West Virginia. We've lived in West Virginia for 9 years, but I still can't consider myself anything but a Virginia boy. My wife and I have five children, four boys and a little girl.
Here are some facts about me:
Education: I graduated from Pensacola Christian College in 2003 with a B.S. in Elementary Education (minor in English). I also received my M.Ed. in Administration from Liberty University in 2008 and a M.A. in Church Planting from Liberty Baptist Theological Seminary in 2012.


Experience: I have been teaching for 11 years. My first year of teaching was 4th grade at Faith Christian School. From there I moved to Loudoun County Public Schools, where I just finished my 10th year. I have taught 3rd, 4th, and 5th grade.


Aspirations: I used to want to be a youth pastor, but that didn't pan out. My hope now is to stay in 3rd grade for as long as possible. At least until an administration position is offered.


Favorite Exercise: I enjoy running. I don't run like I should, but I do run.


Favorite Vacation Destination: Disney World. Enough said.


Favorite Leisure Activities: I love reading and going to the movies. This is funny because I don't really like to watch television or movies at home.


Favorite Movie: Pretty much anything that was made in the 1980s. Ferris Bueller, Back to the Future, The Goonies, The Gremlins, just to name a few. I also love the Marvel movies and the Expendables franchise.


Favorite Music: Dave Matthews Band and groups similar to that style (Zac Brown, Jack Johnson, Kenny Chesney, etc.)


Favorite Restaurant: Chick-Fil-A.