Yesterday was my first day back in the building. I have been doing some training, but hadn't been in my classroom yet. I don't have a lot of exciting things to report, so I thought I would share some of the things that I did today.
First, I had to reorganize the furniture in my classroom. When I arrived this morning, all of the furniture was on the opposite side of the room from where it needed to be. Additionally, all of the desks had been taken out of the room so that the floor could be waxed. Needless to say, I had a bunch of moving around to do.
Here are a few pictures of what the room looks like at this point: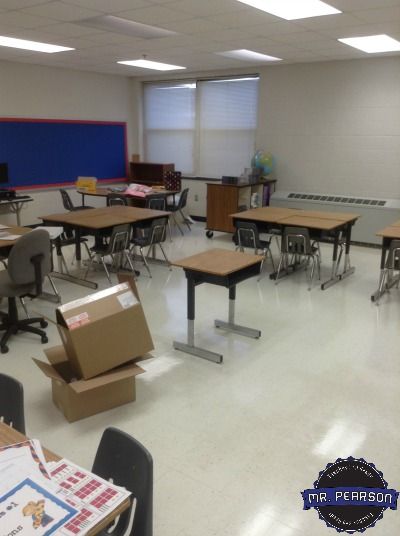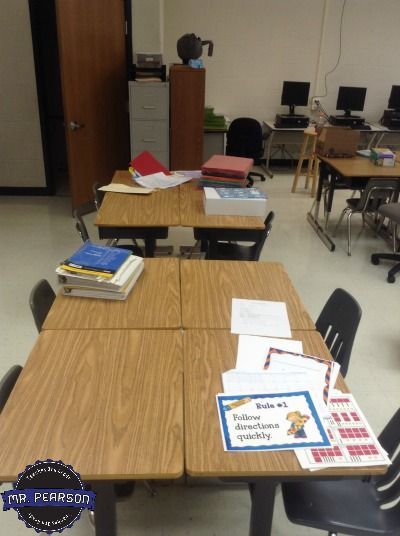 Obviously, I still have a lot of work left to do.
In addition to moving furniture, I also got a little bit crafty. I am going to have 23 students this year and my co-teacher will have 24. I soon realized that I didn't order any name tags in my school order and I didn't have enough left over from previous years. What was a teacher to do? I pulled out my laptop and put my Teachers Pay Teachers skills to work. Here are my new name tags for this year. My students will have blue and my partner's students will be in red.
Another thing I made was a cover for my students' binders. It is pretty simple, but I think it makes the point.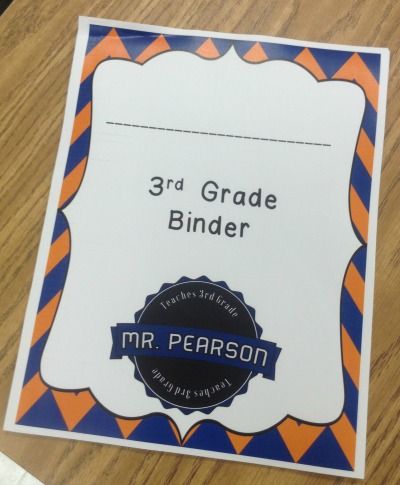 Finally, we will be sending out our placement letters to our students on Friday. Our principal asked that we put together a personal letter to the students to introduce ourselves. Here is the letter that I made to send out. To be honest, the idea is not original with me. I got the idea from Pinterest.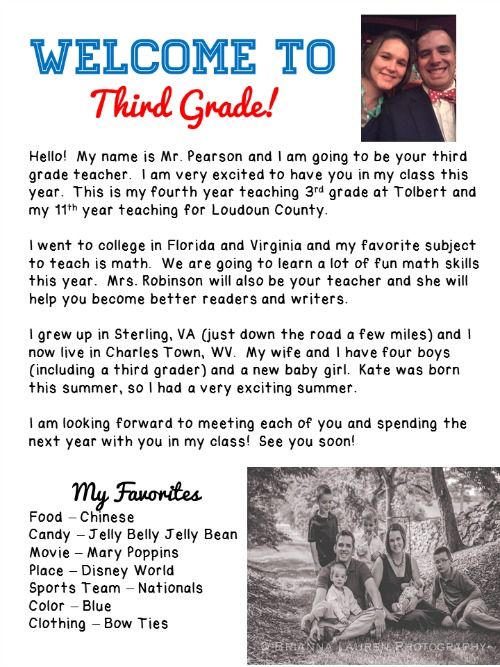 So, that was my day. How was your day at school? Please share your thoughts in the comments.