It's time once again for Five for Friday, hosted by Doodle Bugs Teaching.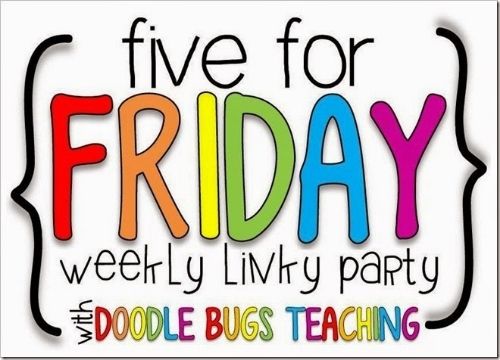 This week, I think I am going to write about five things I am thankful for.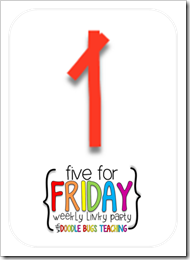 My beautiful family. If you recall from last week, my wife just had a baby. She is a beautiful little girl, a true answer to prayer. In addition to my daughter, my wife and I also have four boys and they are just as amazing as you can imagine. Yes, they can be a handful at times, but they are wonderful little boys and I couldn't ask for a better family. Right now, as I type this, I am sitting in the garage, watching them ride their bikes. I am beyond blessed. And, while I don't want you to leave my blog, here is a link to my wife's blog where she wrote about our daughter in a much more beautiful way.
My health insurance. If you turn on the news, you are probably aware that healthcare and health insurance are big news lately. I have no desire to make political statements here, but I do want to say that I am thankful for the health insurance that my family has. Right now, our daughter is dealing with jaundice. I know that's not a serious thing, but her levels have been slowly increasing each day. As a result, she has had to have daily blood tests at the hospital and has been wrapped in a blue light blanket almost every hour of the day (I'm not a doctor, so I don't know the name for all of these things). Anyway, without our health insurance, I can't imagine what the costs would be.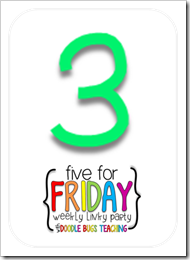 Our trip to Disney World. This is a strange one for me to be thankful for today, but hear me out. I love Disney. I love Disney World. My wife and I took our boys to Disney World in June 2013 and we had a blast. We rented a van and drove from West Virginia to Orlando. That was an adventure in itself. Right now, we are planning another trip in June 2015. Yes, I realize that it is a little less than a year away and that I have an entire school year to get through between now and then, but it is giving me something to look forward to. Having a goal (and a pretty heft one at that. Have you seen how much it costs to go to Disney recently?) is helping to push me into working harder and to be a little more frugal with our funds. My wife and I have a goal of paying off our credit card before the trip and my desire to get to Disney is causing me to work on that even more. If you are interested, I recently wrote a post on ways that I am saving for my Disney trip. It might help you start saving for a trip of your own.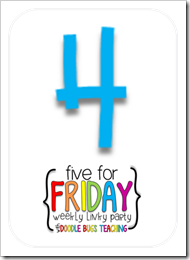 Running. I have mentioned running in each of the three Five for Fridays that I have participated in so far. Today, I am thankful for running because I am able to do it without it hurting. Earlier this year, I developed a really, really nasty case of tendinitis in my lower left leg. It hurt to walk or even stand up sometimes. Do you know how difficult it is to be a third grade teacher and not be able to walk? I kept trying to run and had to wear fancy compression sleeves on my leg in order to help alleviate some of the pain. Fortunately, most of the pain is gone. I ran almost 4 miles today and don't feel any discomfort. It's a great feeling. Now, if I could just get a little faster and go a little farther.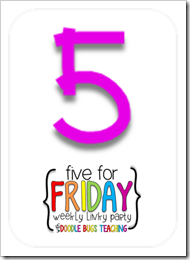 My Teachers Pay Teachers store. I am incredibly thankful for my Teachers Pay Teachers store. Having this store has done two things for me. First, I think it has made me a better teacher. By creating materials for the store, I have really "upped my game" because I want to make certain that the materials I am posting of top quality. Everything that I make for my store is something that I use with my own students and I want them to have the very best. Second, the money that I have made has helped as we have been paying off our credit card and saving for different things as a family. I am incredibly humbled that there are teachers who spend their hard-earned money on products that I have made and trust me to make products for them to use in their classrooms. It has been and continues to be a wonderful experience.

---
So, another week is in the books. Hard to believe that a few more of these and we will be back in school. I hope you enjoyed reading about the things I am thankful for. I would love for you to share something you are thankful for as well. It reminds me of that song we used to sing in church. "Count your blessings, name them one by one..."