Today, I'm going to do something different. I'm going to offer two of my best-selling products from my Teachers Pay Teachers store at 50% of the regular price. I don't usually sell my products here on my blog (at least not this blatantly), so that's why it is different. So, I am linking up with the wonderful ladies of The Teaching Tribune for Two for Tuesday.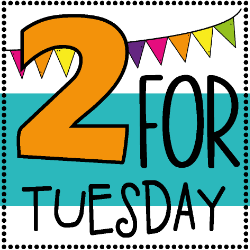 Subtraction Across Zeroes Task Cards
The first product is a set of task cards to help students practice subtracting across zeroes. A number of my students had difficulty with this particular topic, so I wanted to make something for them so that they could have extra practice during centers. It turned out that this product struck a nerve with others and it has sold more than any other product in my store. I recently updated the product and added several other items to it. Subtraction Across Zeroes sells for $4.00, but through Friday, July 25, it is on sale for 50%.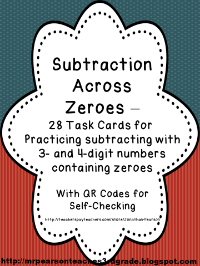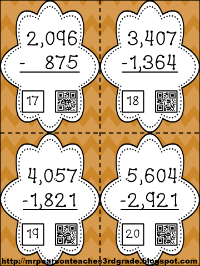 Identifying Fractions on a Number Line
The other product that is on sale is Identifying Fractions on a Number Line. To be honest, I was pleasantly surprised that this activity has been so popular. This is a set of 32 task cards that ask students to identify a fraction based on where the X is on the number line. It can be challenging because students have to determine how many sections the line has been divided into (the denominator) and find the position of the X (the numerator). This set of cards (like all of my task cards) are perfect for play Scoot, scavenger hunts, math centers, or for use in small groups. Identifying Fractions on a Number Line is normally $3.00, but is marked down to $1.50 until Friday.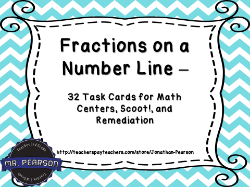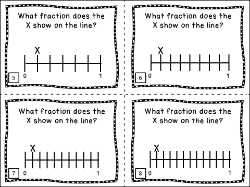 I know that most of us still have a couple of weeks before school starts, but it is never too early to start planning ahead, especially when you can get an awesome deal like this. Hurry, these special prices are only available until Friday, July 25. And, while you are looking for great deals, be sure to head over to The Teaching Tribune to see other great offers.