It's Tuesday, so that means it must be time for another...
Two for Tuesday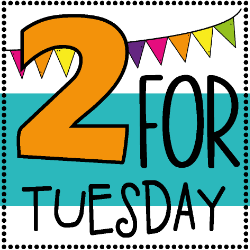 To celebrate the fact that it's Tuesday (and school is about to start for most of us...sad but true), I've put two of my place value activities on sale for 50% off until Friday, August 1! Just click on any of the pictures below to go to my Teachers Pay Teachers store to take advantage of these great offers.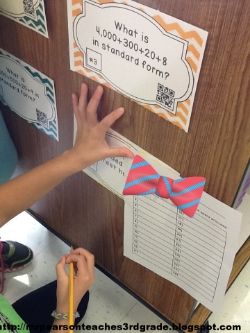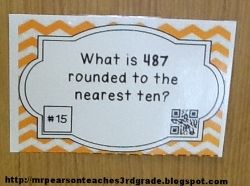 The first activity I have listed is the Place Value Scavenger Hunt. My students loved Scavenger Hunts! This particular activity had 28 questions that were related to place value concepts. The students were asked to round numbers, compare numbers, and write the numbers in different formats (standard, written, and expanded form). Each of the cards has a unique QR code associated with it.
The Place Value Scavenger Hunt makes a great center. I prepare the cards on cardstock and laminate them for durability. Then I cut out the cards and hang them randomly around the classroom. The students use the included recording sheet to write their answers down. After completing the activity, the students would use the classroom iPad to scan the QR codes using an app installed on the iPad. The QR code would provide the students with the correct answer, making the activity self-checking. Of course, the Scavenger Hunt can be used without an iPad as well.
This product normally sells for $3.50, but you can purchase it through Friday for just $1.75.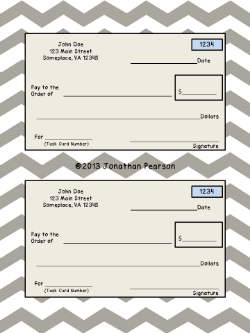 The second activity is Check Writing - A Place Value Number Writing Activity. This activity is designed to student to the real world concept of check writing. The students are given the option of choosing from 24 different task cards and they are also given a blank check. The students are to fill out the check with the information on the card.
This was one of my students' favorite activities during our place value unit. They felt so grown up writing checks to me, their parents, and to the principal. One student even asked if she could take her checks to the principal. Too bad the checks weren't real.
Check Writing normally sells for $3.00, but, until Friday, it is on sale for $1.50. Please don't miss out and definitely share this with your friends and fellow teachers.
These are great activities to start the school year with, especially if your first unit is place value. You can also visit my Teachers Pay Teachers store for other great math activities. You can also follow my store to get updates when new products are available.